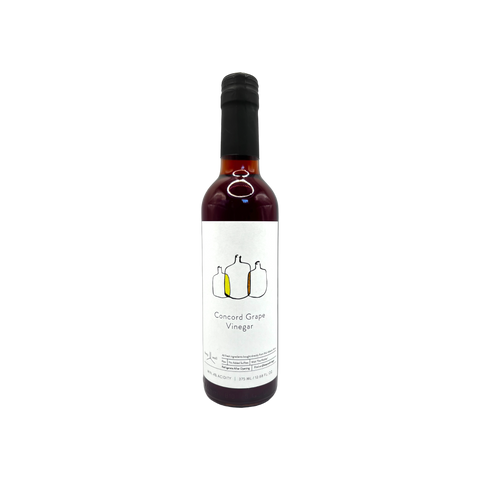 Keepwell
Concord Grape Vinegar
There are many flavors of grape in the world, but just one of them is 'grape flavor'. North American fox grapes, of which Concord is the most famous descendent, are responsible for the taste of grape juice and grape jelly. While European vinifera grapes seem to evolve in as they progress through the stages of fermentation, our little Concord remains bright and grape-y and purple through the whole process.
Try Concord Grape Vinegar as a simple punch, with some sparkling water and a drop of something sweet. Its forward fruitiness also does well in jams and chutneys.
Please note, bottles are marked "Refrigerate After Opening". The vinegar will never spoil at room temperature, but the probiotics it contains will create a raft that floats in the bottle. Please keep the vinegar in cold storage to avoid the inconvenience.
375 mL
Checking local availability