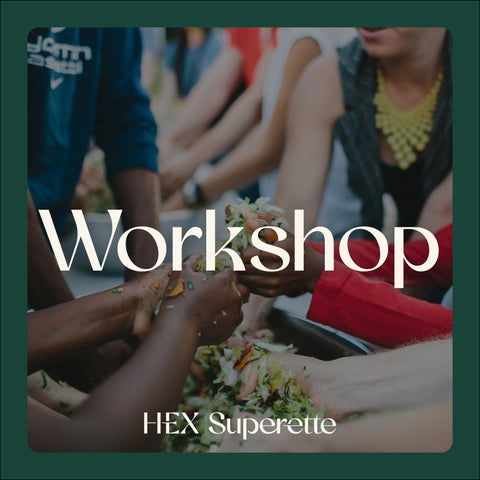 Thanksgiving Kraut Workshop
November 11, 2023
9:00 am - 11:00 am
Did you know that serving sauerkraut at Thanksgiving is a Maryland tradition? Did you also know that you can make your own sauerkraut for the holiday and it will go from the not-so-desired to the talk of the table? 
Make your own Sauerkraut for Thanksgiving with Meaghan Carpenter, Co-Founder of HEX Ferments and Head Food Alchemist.  Amaze and delight your guests or hosts with your homemade sauerkraut offering at the Thanksgiving table. We will start with an overview of the Lacto-Fermentation process then get our hands busy with mixing cabbage, spices and salt to make two unique flavors of sauerkraut. All ingredients are pre-prepped and each person will go home with two 32oz jars of sauerkraut to finish the fermentation process at home and ready in-time for Thanksgiving. 
Class includes all materials, plus a Thanksgiving Sauerkraut recipe and a glass of kombucha.  Appropriate for ages 12 to 99+.  No exchanges or refunds.