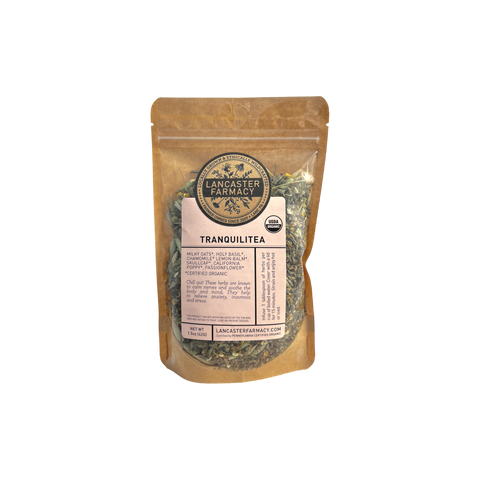 Lancaster Farmacy
Lancaster Farmacy - Tranquilitea / 1.5 oz
Chill out! These herbs are known to calm nerves and soothe the body and mind. They help relieve anxiety, insomnia and stress.
Ingredients: Milky oats*, holy basil*, chamomile* lemon balm*, skullcap*, california poppy*, passionflower**organic
This product has not been evaluated by the FDA and does not intend to treat, cure or prevent any disease.
Checking local availability