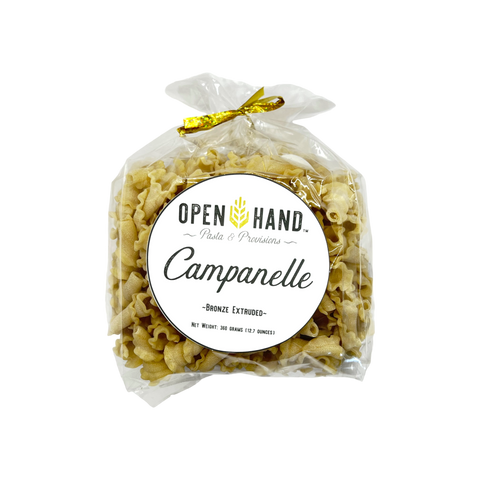 Open Hand Pasta & Provisions
Campanelle Dry Pasta - 12.7 oz
At Open Hand, their goal is to elevate the local food culture for conscientious consumers and producers alike. They source only the highest quality ingredients for their creations with a special emphasis on supporting local, sustainable farmers. 
Ingredients:  Durum Wheat Semolina and Spring Water.
360 g / 12.7 oz package is enough for 4-5 servings.