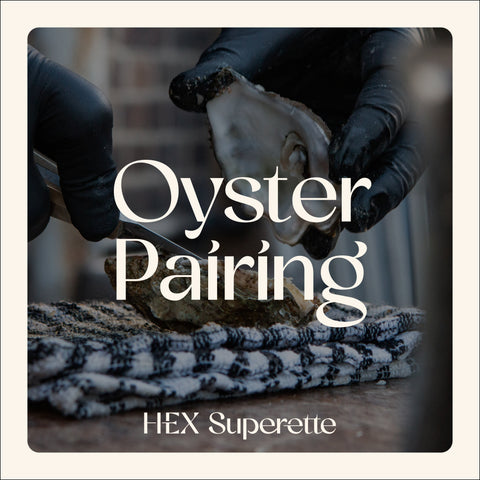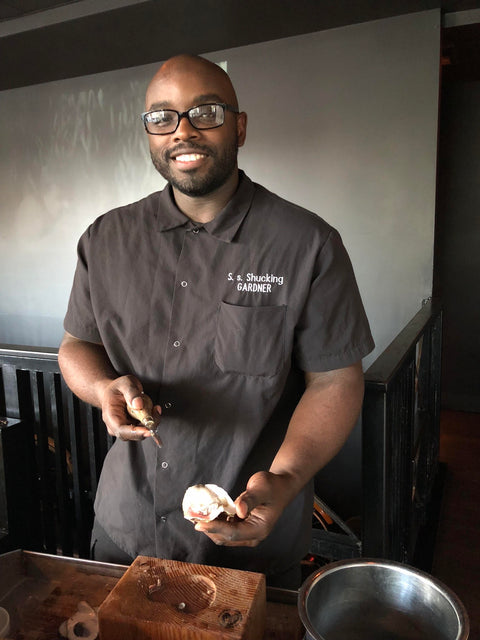 Oyster Pairing
February 11, 2024
12:00 pm - 4:30 pm
The Oyster Ninja, Gardener Douglas, is coming back to HEX for an afternoon of culinary delights for Oyster Pairing!  Join us for an exquisite journey where the briny treasures of the sea meet the perfect  fermented companions!
📅 Tickets open December 1st

🌊 Oyster Bar Extravaganza: Immerse yourself in the world of oysters with an exquisite selection of freshly shucked varieties, expertly presented at our oyster bar.
🍷 Perfect Pairings: Elevate your oyster experience with thoughtfully curated wine and kombucha pairings. Our experts will guide you through each sip, enhancing the flavors of the sea.
Gardener is a Nationally ranked oyster shucker known within the shellfish community as the Oyster Ninja for his skills with the shucking knife. A popular fixture in the Mid-Atlantic oyster scene, Douglas has worked in oyster shucking houses, raw bars, and has even shucked for presidents. As he became more involved in the industry he also looked for ways to give back and share his love for seafood with others. Under the name Oyster Ninja, Douglas hosts a popular podcast that brings shellfish recipes, research and conservation work, and guest speakers to his listeners.
Ticket Sales Opening Soon!