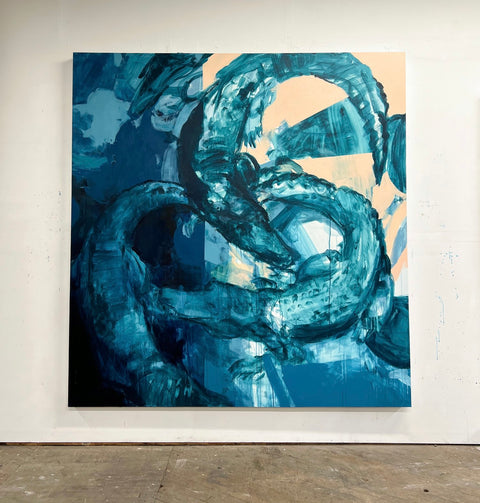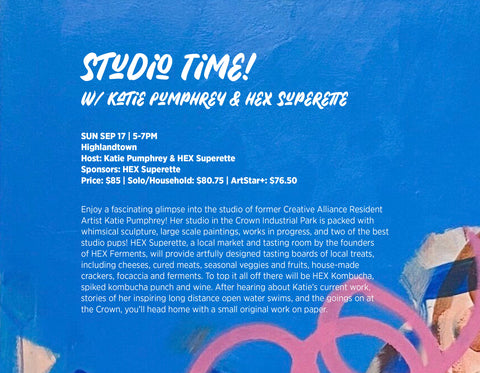 Art to Dine For
September 17, 2023
5:00 pm - 8:00 pm
Enjoy a fascinating glimpse into the studio of former Creative Alliance Resident Artist Katie Pumphrey!

Her studio in the Crown Industrial Park is packed with whimsical sculpture, large scale paintings, works in progress, and two of the best studio pups! HEX Superette, a local Market and Tasting room by the founders of HEX Ferments, will provide artfully designed tasting boards of local treats, including cheeses, cured meats, seasonal veggies and fruits, house-made crackers, focaccia and ferments. To top it all off there will be HEX Kombucha, spiked kombucha punch and wine.
After hearing about Katie's current work, stories of her inspiring long distance open water swims, and the goings on at the Crown, you'll head home with a small original work on paper.