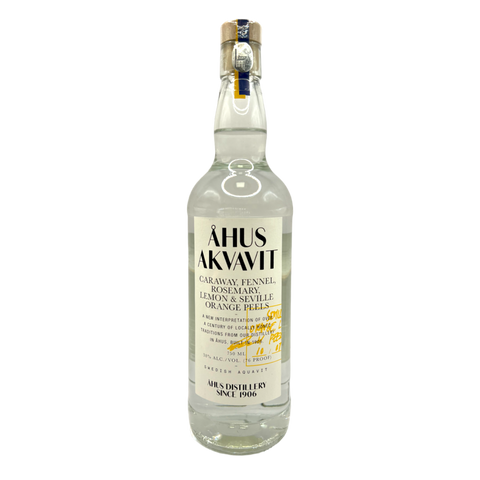 Åhus
Åhus Akvavit
Åhus Akvavit is a new take on the old ways. A new interpretation of over a century of locally honed traditions from their distillery in Åhus, built in 1906. The base spirit is made from winter wheat grown 12 miles from distillery.
Botanicals: Characteristically earthy caraway (of course!), herbal rosemary and bright lemon peel are highlighted with lighter-handed touches of fennel and Seville orange, resulting in a clean-tasting, versatile spirit.
Tasting Notes: Spicy caraway and herbaceous rosemary dominate the nose followed on the palate by bright citrus and sweet, subtle fennel. Silky mouthfeel with a medium long finish that's fresh and invigorating.
38% ABV 
750 ml
Checking local availability