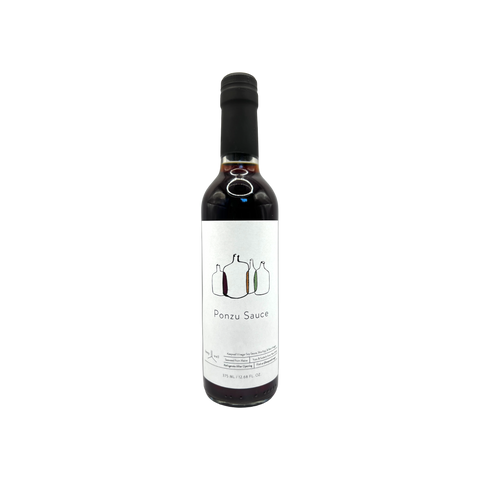 Keepwell
Ponzu Sauce
Ponzu sauce is a light, tangy, citrus-tinged sauce perfect for use as a dipping sauce or a refined option to finish seafood & rich dishes. Keepwell's ponzu is made with a blend of their own 1-year aged soy sauce, shio koji & rice vinegar made from aromatic Carolina Gold Rice, and incredible yuzu and sudachi citrus fruits from Bhumi Growers in New Jersey. Rounding out the umami is full leaf raw kelp (think kombu) from Maine.
Ingredients: Keepwell Soy Sauce (Water, Soybeans, Wheat Berries, Salt, Koji Spore), Keepwell Clarified Shio Koji (Water, Rice, Salt, Koji Spore), Keepwell Carolina Gold Rice Vinegar, Yuzu (Bhumi Growers, NJ), Kelp (Atlantic Sea Farms, ME), Sudachi (Bhumi Growers, NJ) CONTAINS: SOY, WHEAT
Please note, bottles are marked "Refrigerate After Opening". Please protect the quality of this fine product with cold storage.

375 mL