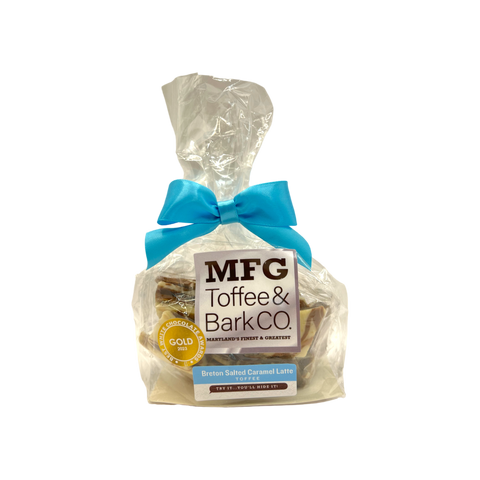 MFG Toffee & Bark Co.
Breton Salted Caramel Latte Toffee
Buttery toffee infused with espresso, coated with caramel chocolate and a barista swirl of white chocolate on one side, the reverse on the other. Finished with a kiss of Italian sea salt and you've got next level salted caramel! Delizioso! 
6.5 oz
Checking local availability